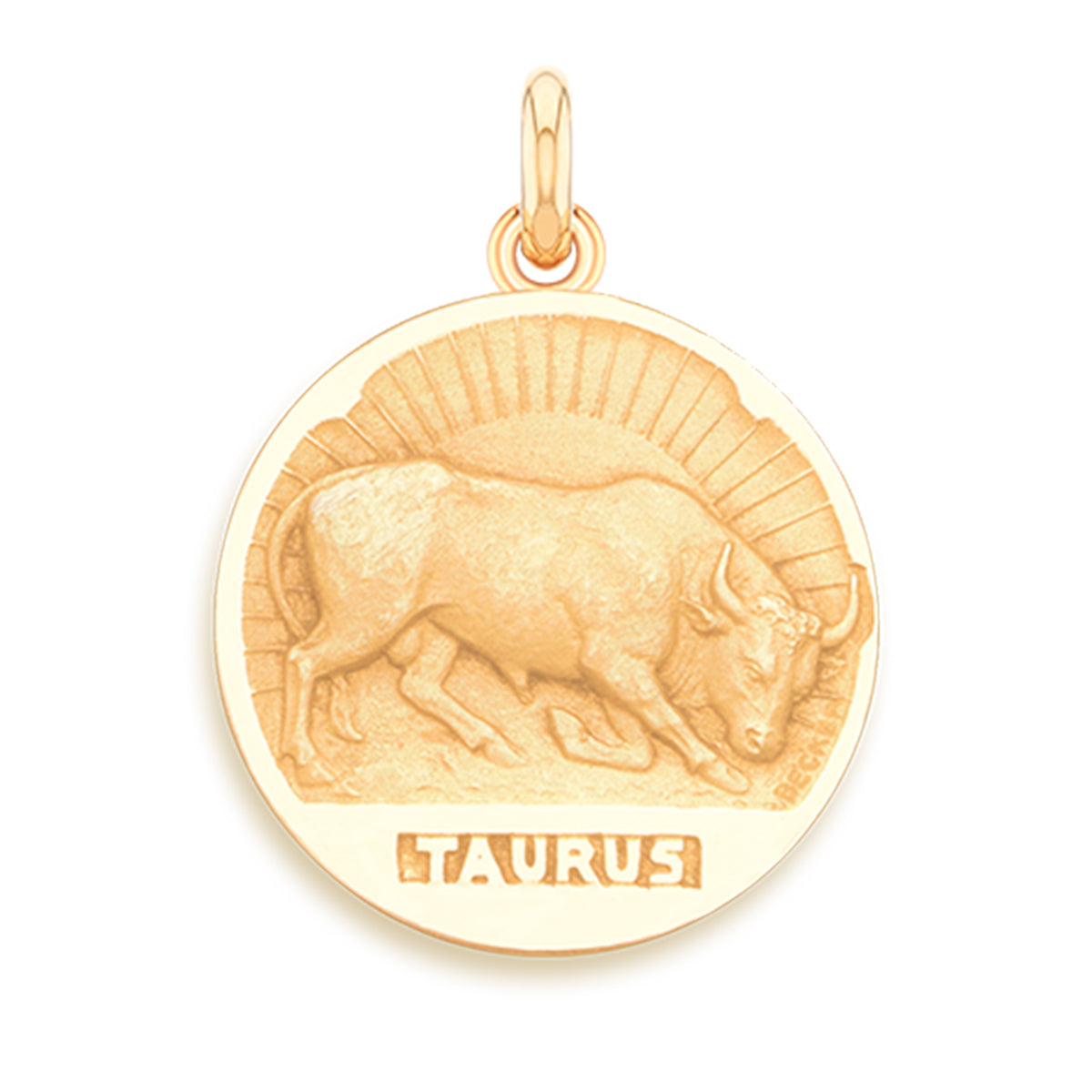 Taurus 18k Gold Sign Medallion Charm
Delicate and elegant, this Taurus 18k Gold Zodiac Pendant Necklace is a standout piece. It is very lightweight and will prove comfortable to wear. The look of this gold zodiac sign necklace will work well with just about any outfit, from casual daytime attire to a more formal evening ensemble.
CHARM ONLY. PLEASE SEE CHAINS TO BUY A CHAIN THAT FITS YOUR PERSONAL STYLE.
Item Information
Apr. 21 - May 20

18K Yellow Gold Medallion
Medallion will have a design on front and polished gold on black
Becker Medals Zodiac Collection