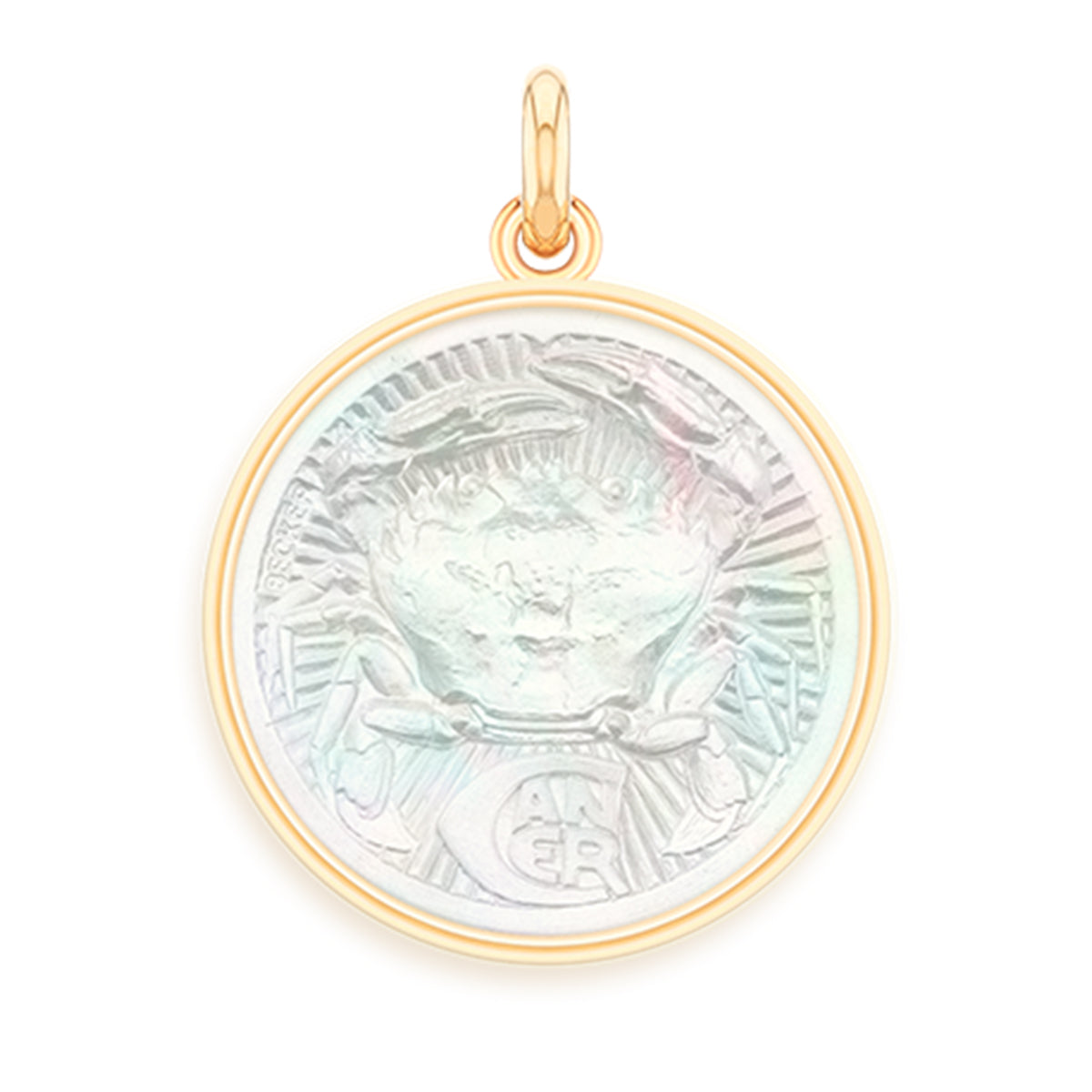 Cancer Pearl 18k Gold Zodiac Medallion Charm
This Cancer Pearl 18k Gold Zodiac Pendant Necklace is worth seeking for its casual yet cool looks. The design of this gold zodiac pendant is kept simple to accentuate its distinguished look. It grabs the attention not just by its cancer zodiac but also by its charming mother pearl color. This gold medallion necklace gives you all the reasons to make it a pick-of-the-day. One thing to remember about the cancer zodiac is that even the cutest crabs still have claws.
CHARM ONLY. PLEASE SEE CHAINS TO BUY A CHAIN THAT FITS YOUR PERSONAL STYLE.
Item Information
18K Yellow Gold, Mother of Pearl Medallion