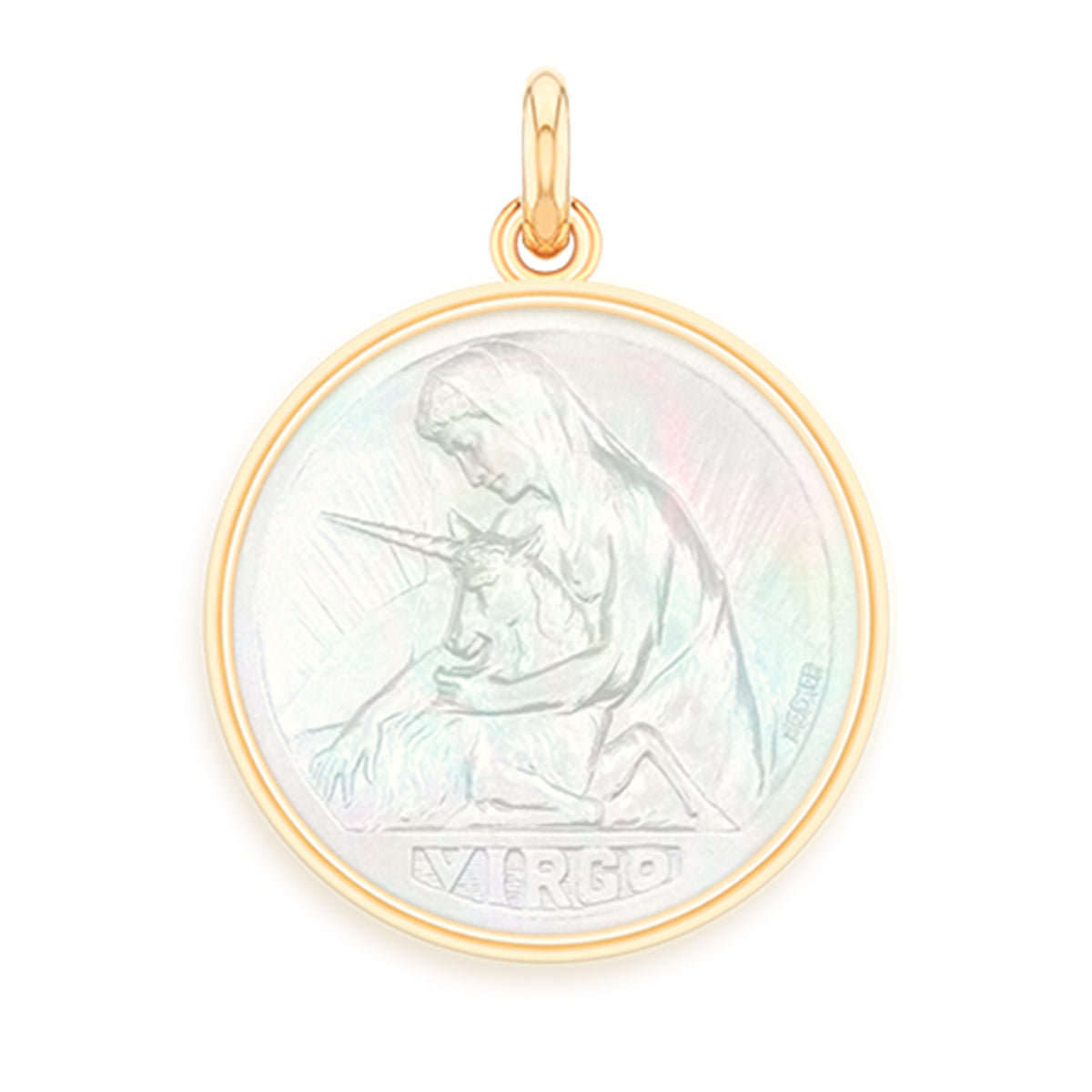 Virgo Pearl 18k Gold Zodiac Medallion Charm
Every detail counts and the Virgo Pearl 18k Gold Zodiac Pendant Necklace counts for everything when it comes to your unique necklace or charm bracelets. Fashioned in 18K yellow gold, this gold zodiac pendant will accentuate your necklace or charm bracelet and enhance its overall look. 
CHARM ONLY. PLEASE SEE CHAINS TO BUY A CHAIN THAT FITS YOUR PERSONAL STYLE.
Item Information
18K Yellow Gold, Mother of Pearl Medallion