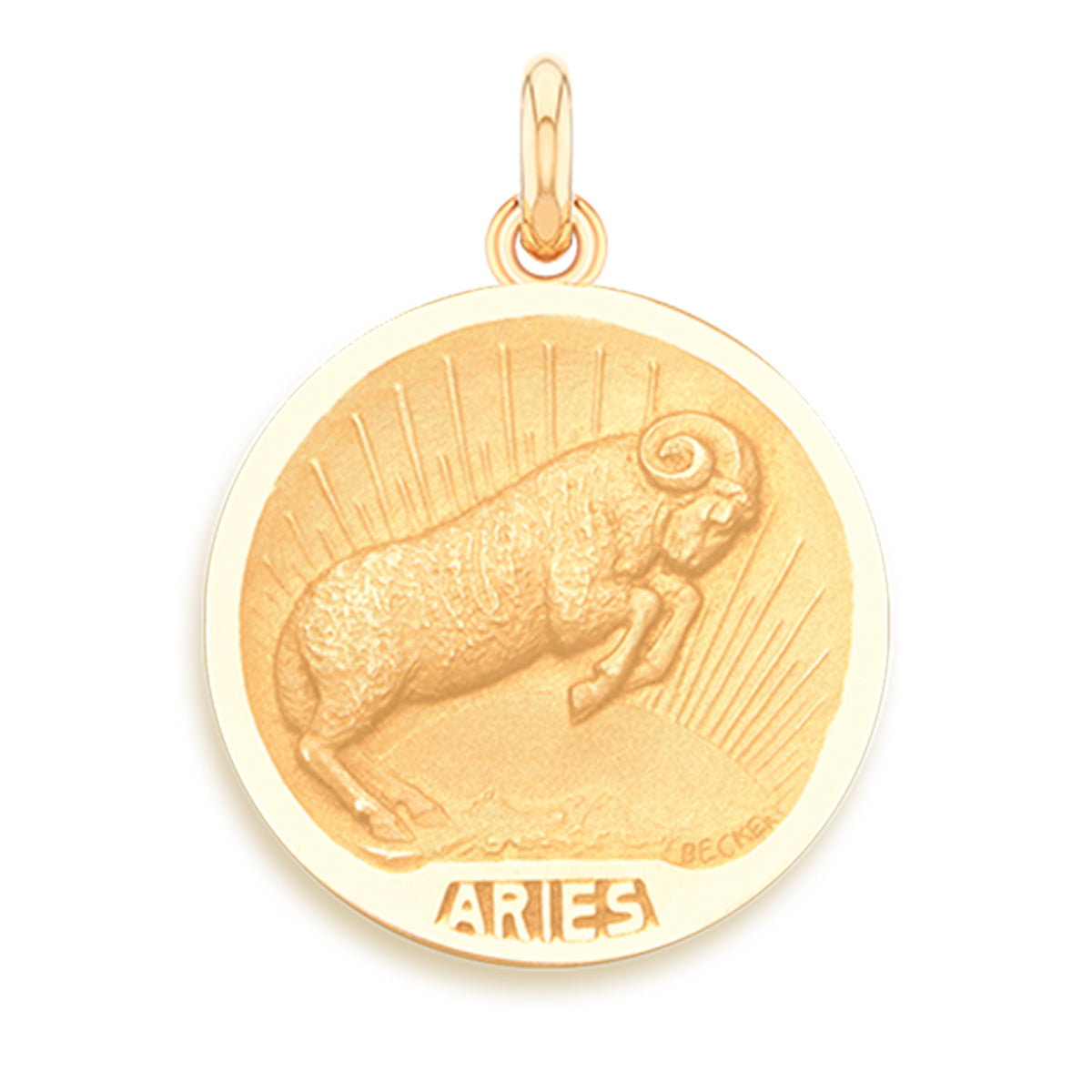 Aries 18k Gold Sign Medallion Charm
An exotic look is yours to own with this Aries 18k Gold Zodiac Pendant Necklace. This 18K gold zodiac sign medallion is designed to deliver a magnificent look to the wearer. Flaunt this striking gold medallion for necklaces on any occasion to receive compliments for your intrinsic style. You are sure to find the charm you are looking for with this gold zodiac pendant necklace.
CHARM ONLY. PLEASE SEE CHAINS TO BUY A CHAIN THAT FITS YOUR PERSONAL STYLE.
Item Information
Mar. 21 - Apr. 20
18K Yellow Gold Medallion
The medallion will have a design on front and polished gold on black
Becker Medals Zodiac Collection