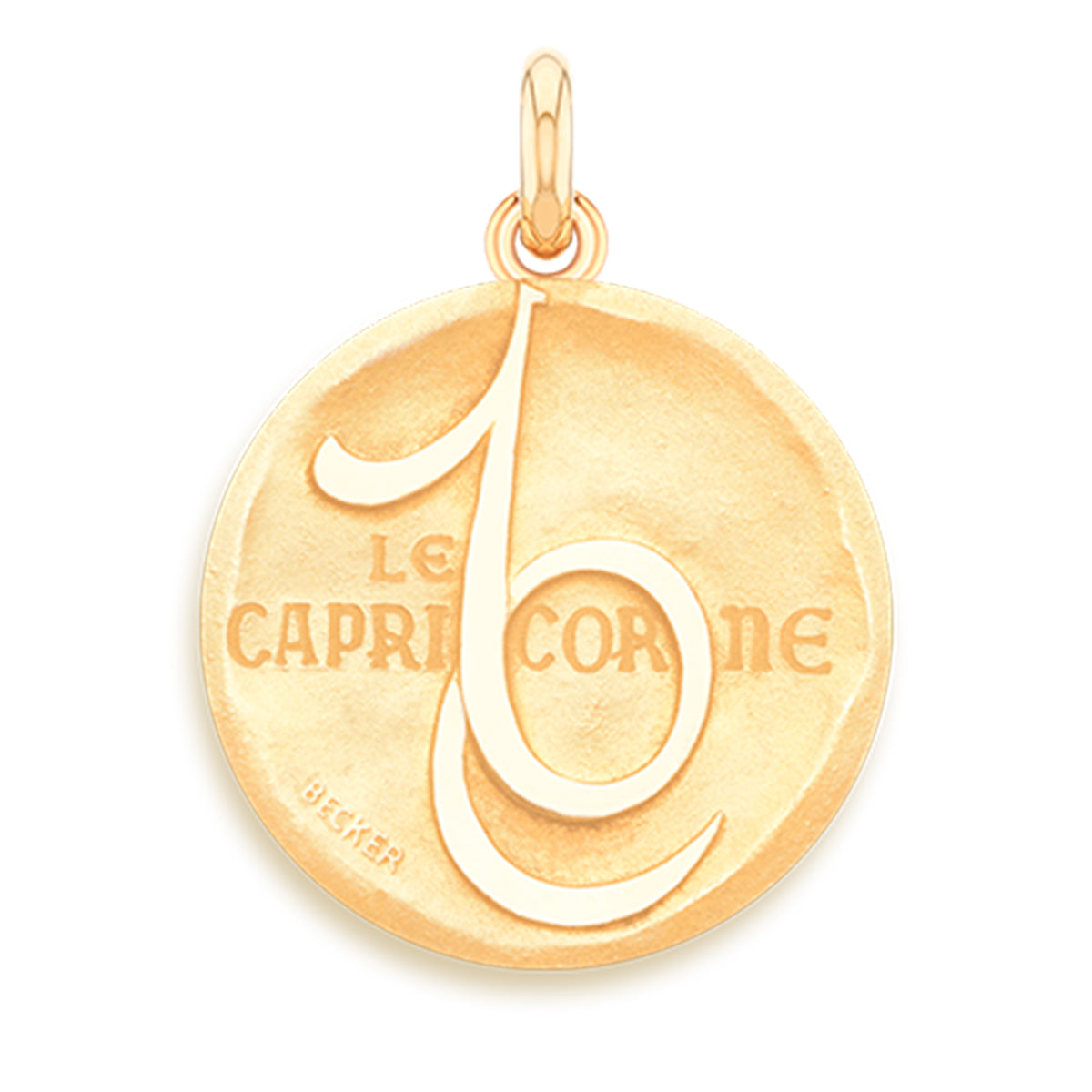 Capricorn 18k Gold Symbol Medallion Charm
Unlock your Capricorn side with a new Capricorn 18k Gold Symbol Pendant Necklace. This delightful 18k yellow gold medallion pendant makes a perfect gift for anyone whose zodiac sign is Capricorn. Wear this zodiac constellation necklace layered with other pendant necklaces from your jewelry box and show off your unique style.
CHARM ONLY. PLEASE SEE CHAINS TO BUY A CHAIN THAT FITS YOUR PERSONAL STYLE.
Item Information:

Dec. 22 – Jan. 20

18K Yellow Gold Medallion
Medallion will have design on front and polished gold on black
Becker Medals Zodiac Collection