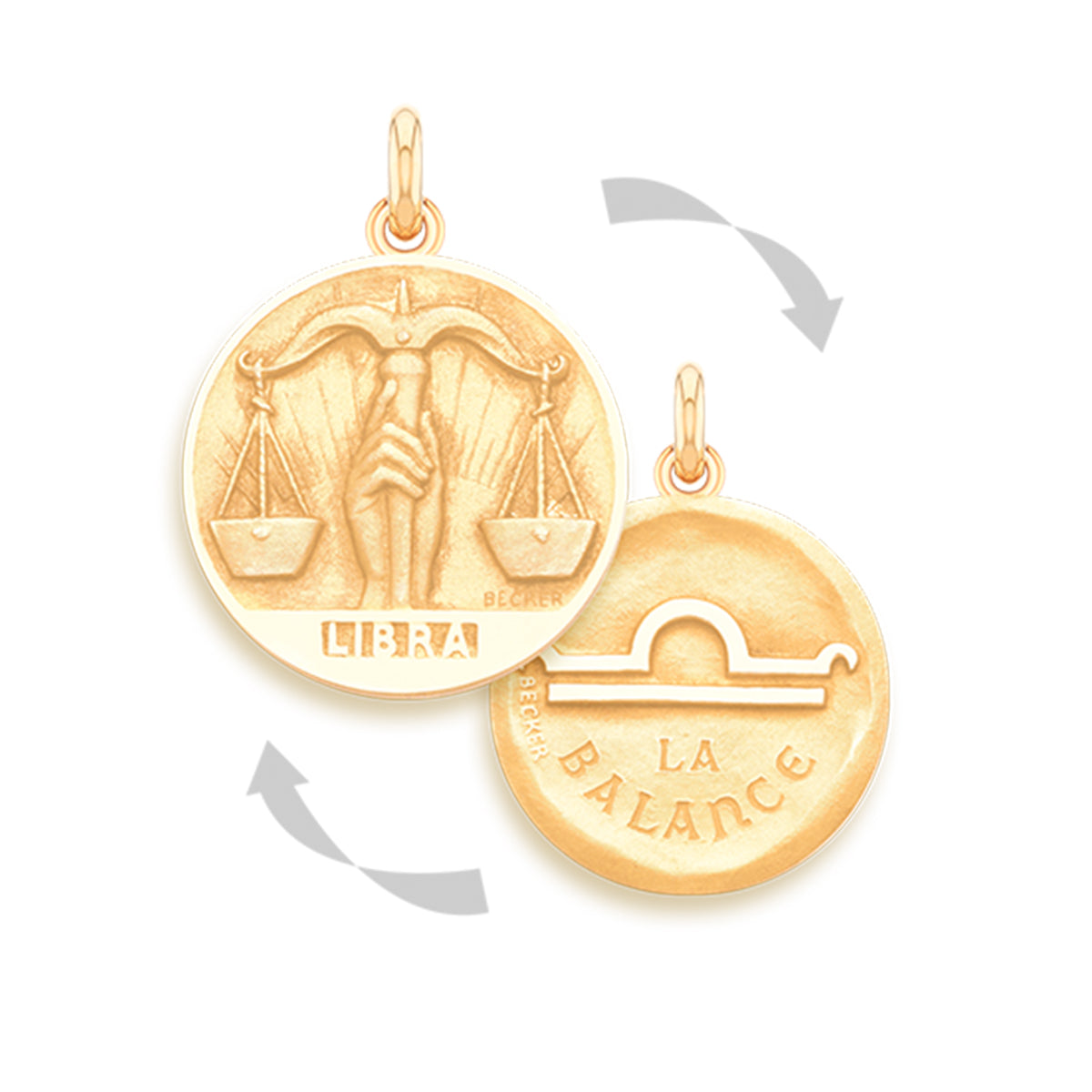 Libra Doublesided 18k Gold Zodiac Medallion Charm
The lovely and chic Libra Doublesided 18k Zodiac Pendant Necklace is a piece of jewelry that every Libra would be proud to own. Whether you decide to wear this zodiac sign necklace by itself or with other pendants, you will soon have a new beloved piece of fashionable jewelry in your collection. 
CHARM ONLY. PLEASE SEE CHAINS TO BUY A CHAIN THAT FITS YOUR PERSONAL STYLE.
Item Information:

Sept. 22 – Oct. 22
18K Yellow Gold Medallion
Symbol on one side and sign on one side.
Becker Medals Zodiac Collection