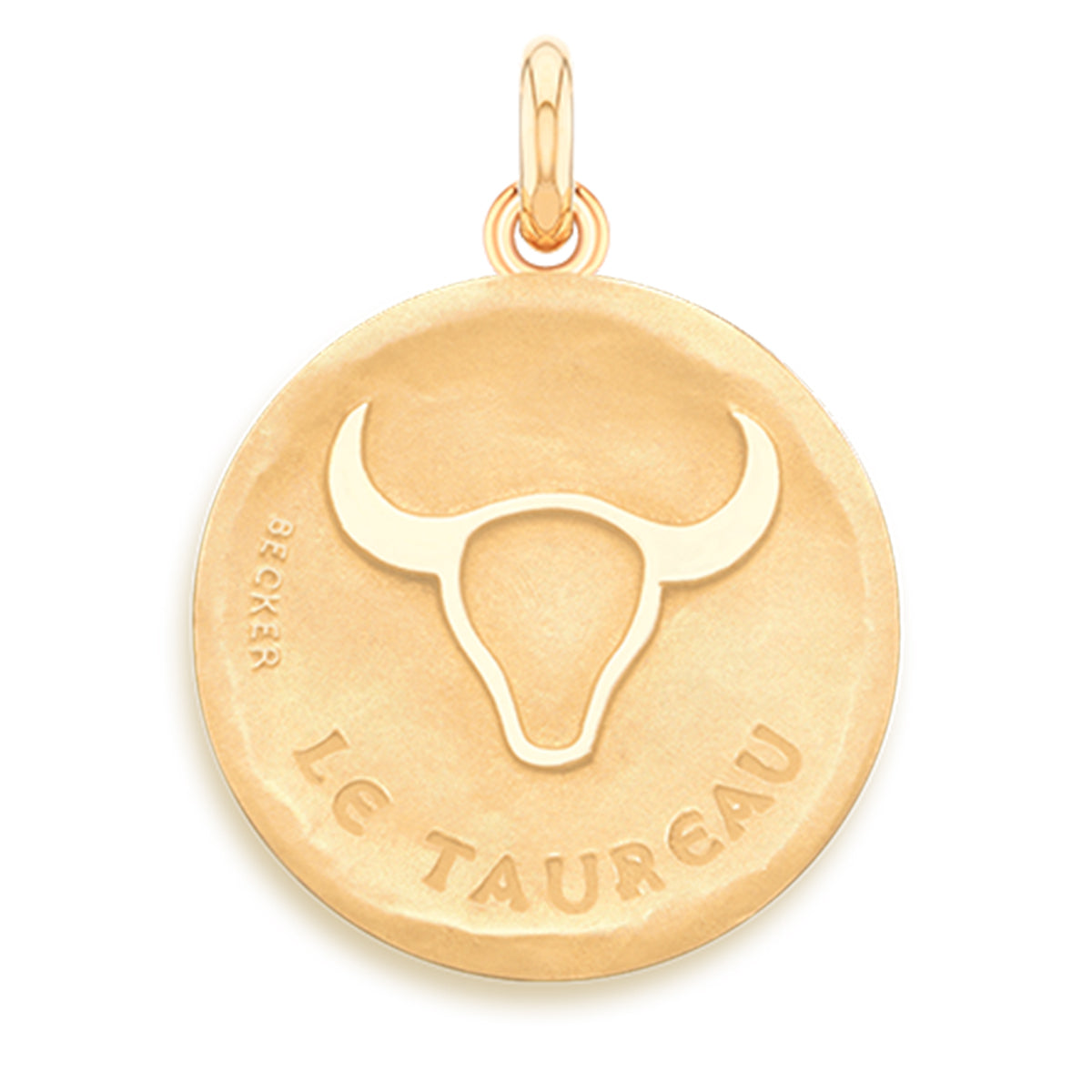 Taurus/LeTaureau 18k Symbol Medallion Charm
This Taurus/LeTaureau 18k Gold Symbol Pendant Necklace is an impressive piece of jewelry that draws attention to your neckline. This uniquely designed gold medallion presents a fantastic way to highlight your best feature while making you look exceptionally stylish. It undeniably gives a touch of elegance to your looks while adding an element of Zodiac status.
CHARM ONLY. PLEASE SEE CHAINS TO BUY A CHAIN THAT FITS YOUR PERSONAL STYLE.
Item Information:

Apr. 21 - May 20
18K Yellow Gold Medallion
Medallion will have design on front and polished gold on black
Becker Medals Zodiac Collection