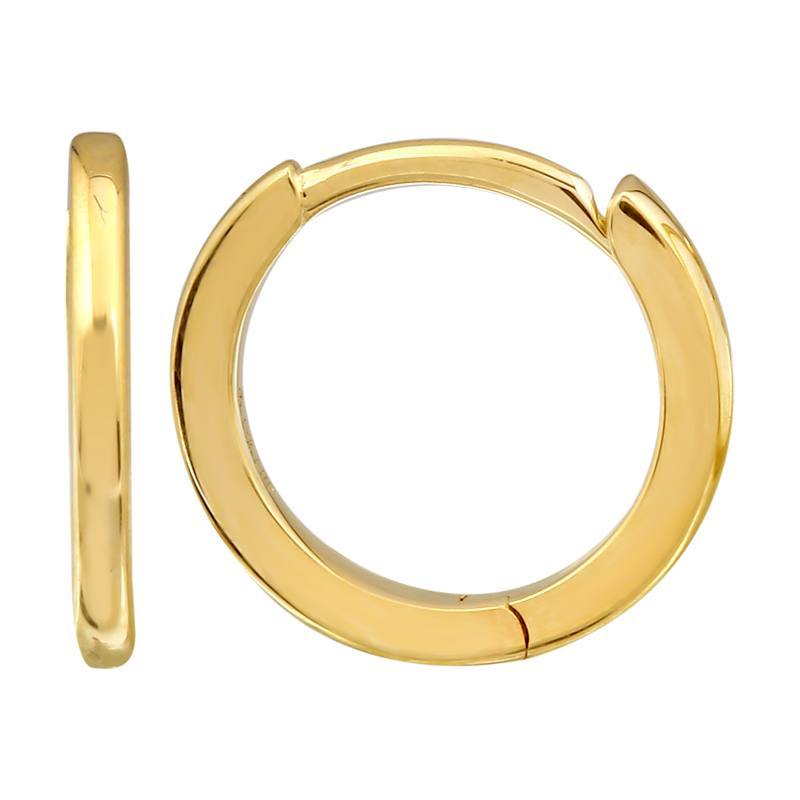 Eternity Mini 14K Gold Huggies
These Eternity Mini 14K Gold Huggies are not earrings for special occasions, they're special earrings for every occasion. These earrings offer opulent sparkle by way of glistening 14K gold construction. The perfectly wearable style is at once both classic and contemporary, ensuring they're soon to become a cornerstone style within your jewelry box.

Item is MADE TO ORDER & it may take 2-8 Weeks to Ship.

Although our jewelers are timely in creating your item and most items ship sooner, please contact us if you need your item expedited and we may be able to accommodate.
Item Information
Metal: 14k Gold
Diameter: 7mm - 12mm