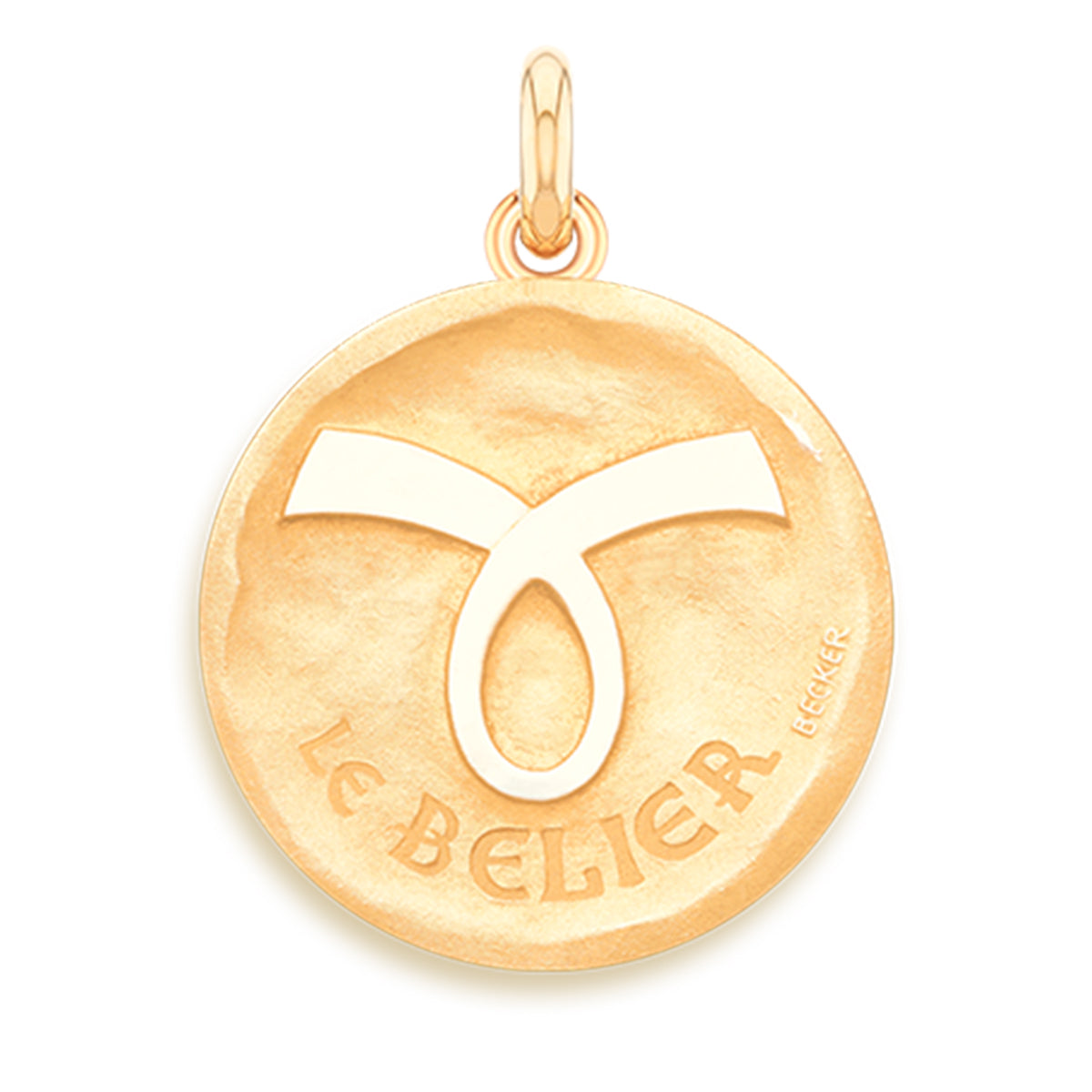 Aries 18k Gold Symbol Medallion Charm
Are you looking for a way to immediately spruce up your necklace look? Wear this Aries 18k Gold Symbol Pendant Necklace that can easily be styled both up and down with necklaces and bracelets. This stylish 18k gold medallion necklace is a one-of-a-kind piece finished with an Aries zodiac sign and none of your current jewelry items can compete with it. Wear yours with matching gold earrings to round off your look.
CHARM ONLY. PLEASE SEE CHAINS TO BUY A CHAIN THAT FITS YOUR PERSONAL STYLE.
Item Information:
Mar. 21 - Apr. 20
18K Yellow Gold Medallion
Medallion will have design on front and polished gold on black
Becker Medals Zodiac Collection