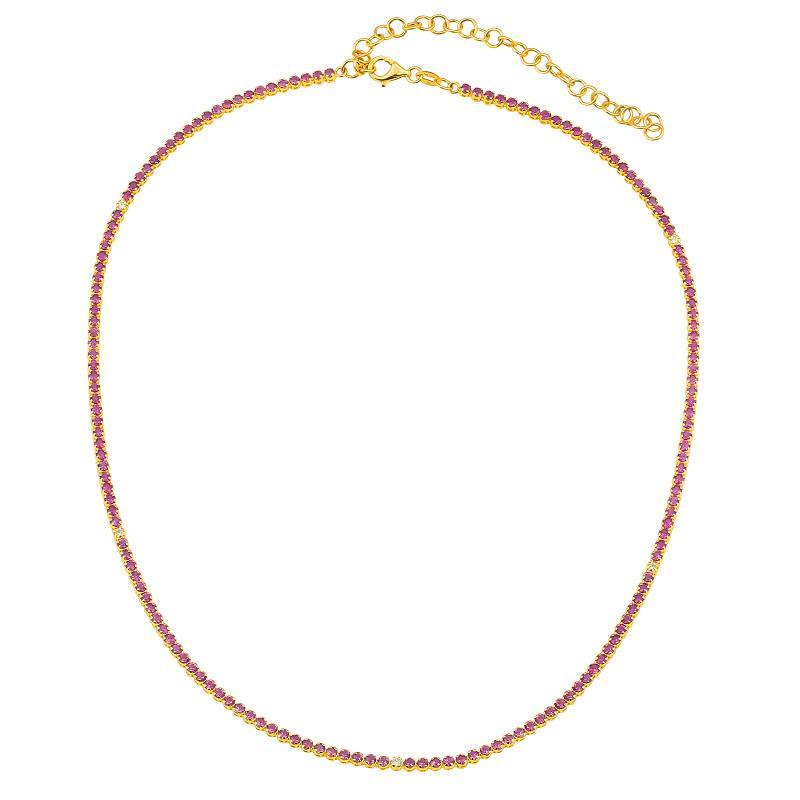 Ruby 14K Gold Diamond Tennis Necklace
There's nothing that can stop you when you've got your eye on the mark, that's just the type of person you are, one that deserves the fitting Ruby 14K Gold Diamond Tennis Necklace. It boasts a look of elegance that will complement your elegant side, while the more refined touch from the ruby stones can play into your feminine traits. Save it for special occasions like corporate get-togethers or evening events where you'll rock up looking resplendent in a bodycon dress so great that even Beyonce would approve of it.
Item is MADE TO ORDER & it m ay take 2-8 Weeks to Ship.

Although our jewelers are timely in creating your item and most items ship sooner, please contact us if you need your item expedited and we may be able to accommodate. 
Item Information:

Metal: 14k Gold
Chain Length: 14 + 3"
Gemstone: Ruby, Diamond
Shape: Round
Color: Red, White
Total Carat Weight: 5.08 RU, 0.11 DIA