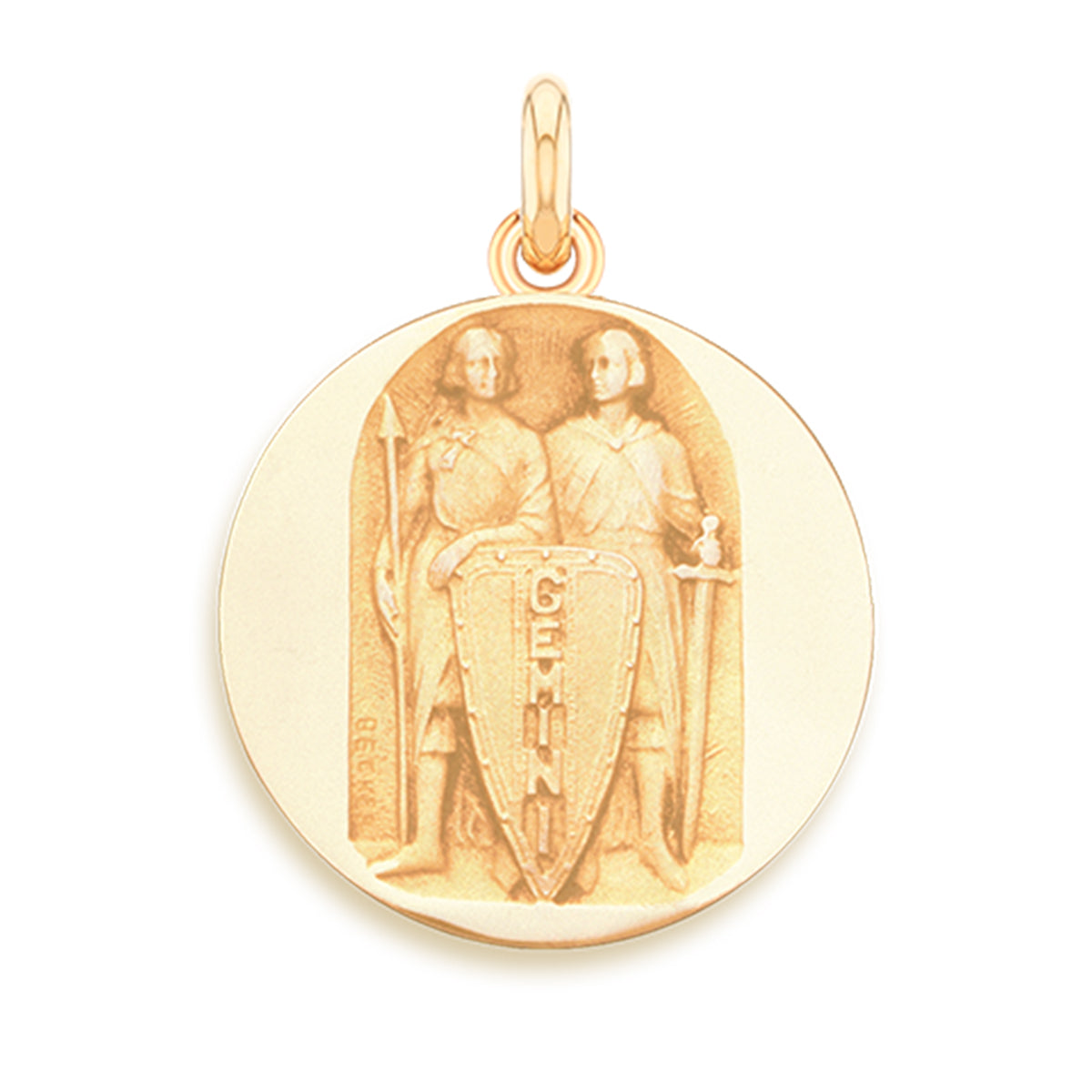 Gemini 18k Gold Sign Medallion Charm
Awe-inspiring and oozing sophistication, this Gemini 18k Zodiac Pendant Necklace is a piece that you will always cherish wearing! This zodiac sign necklace is not only elegant but is bold enough to punctuate your ensemble. "Gemini's can either be your biggest blessing or your worst nightmare".
CHARM ONLY. PLEASE SEE CHAINS TO BUY A CHAIN THAT FITS YOUR PERSONAL STYLE.
Item Information
May 21 - June 21
18K Yellow Gold Medallion
Medallion will have design on front and polished gold on black
Becker Medals Zodiac Collection