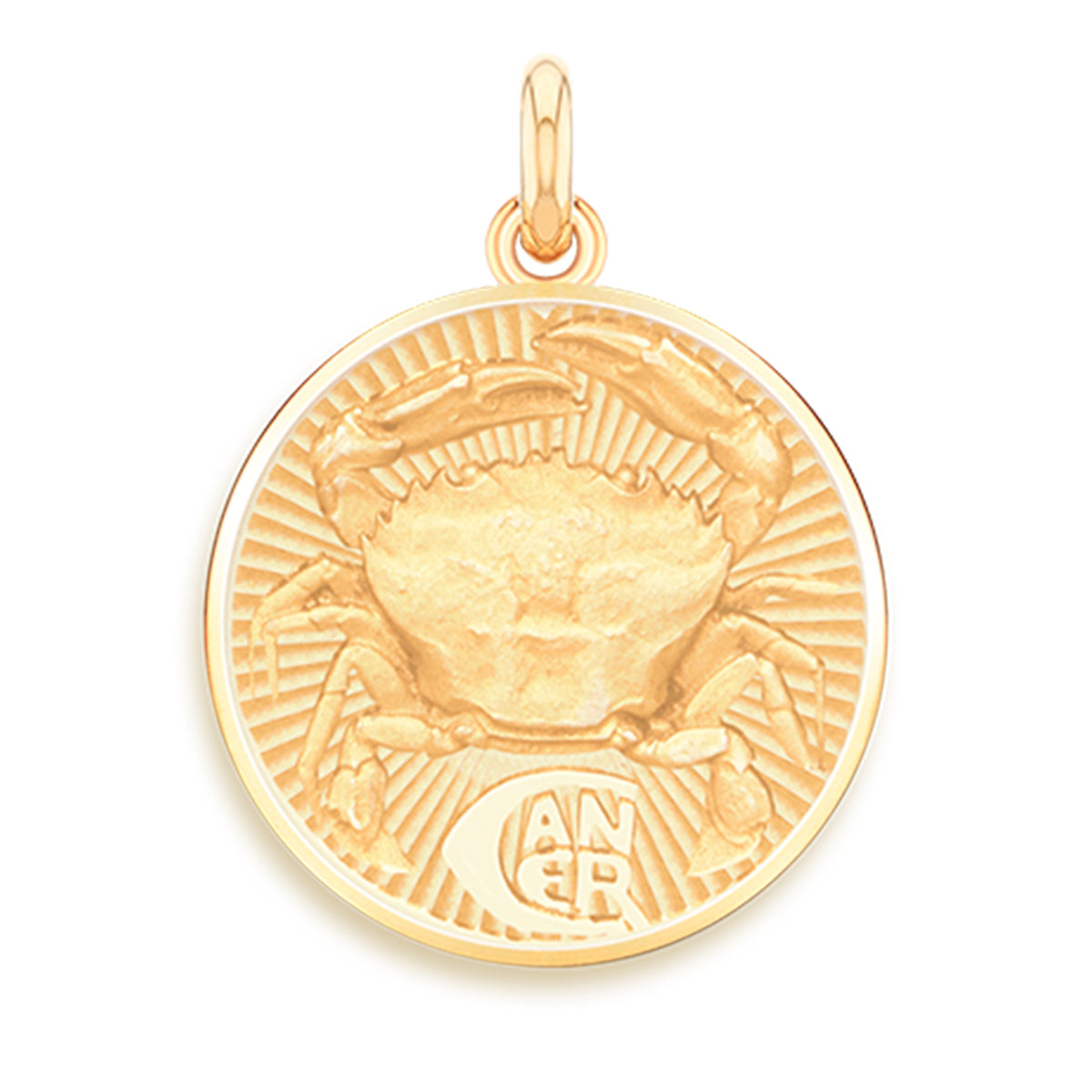 Cancer 18k Gold Sign Medallion Charm
Add a sense of personality to your look by wearing this Cancer 18k Zodiac Pendant Necklace. Made to stand out with its designed front and polished back, you'll love having this 18k yellow gold medallion necklace in your accessories collection.
CHARM ONLY. PLEASE SEE CHAINS TO BUY A CHAIN THAT FITS YOUR PERSONAL STYLE.
Item Information
June. 22 – July 22
18K Yellow Gold Medallion
Medallion will have design on front and polished gold on black
Becker Medals Zodiac Collection