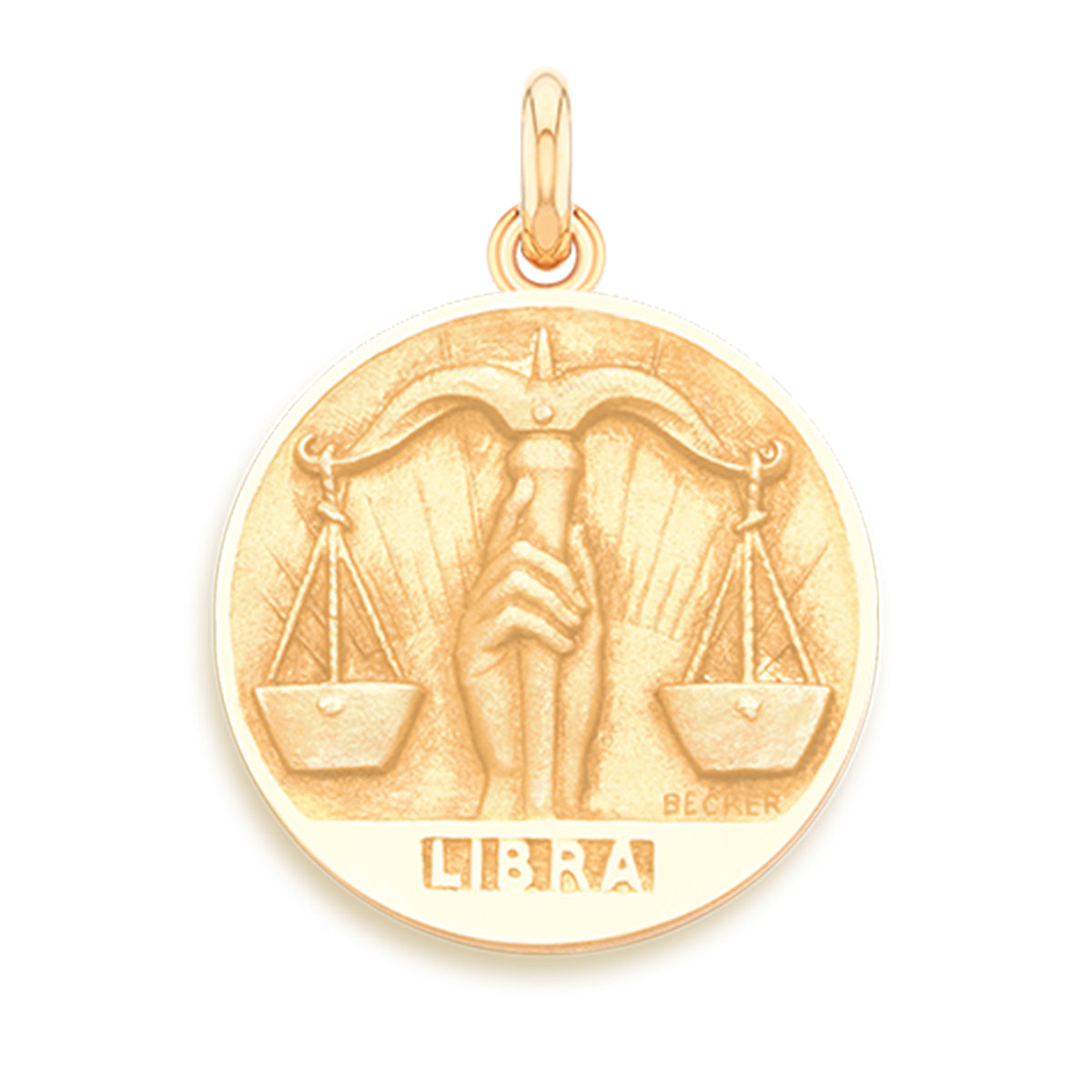 Libra 18k Gold Sign Medallion Charm
Master the art of accessorizing with this Libra 18k Gold Zodiac Pendant Necklace. Crafted from 18k yellow gold, this zodiac sign medallion is defined by a Libra zodiac design on the front and polished gold back. The dainty gold medallion necklace is perfect for pairing with bracelets and necklaces alike.
CHARM ONLY. PLEASE SEE CHAINS TO BUY A CHAIN THAT FITS YOUR PERSONAL STYLE.
Item Information
Sept. 22 – Oct. 22
18K Yellow Gold Medallion
Medallion will have design on front and polished gold on black
Becker Medals Zodiac Collection