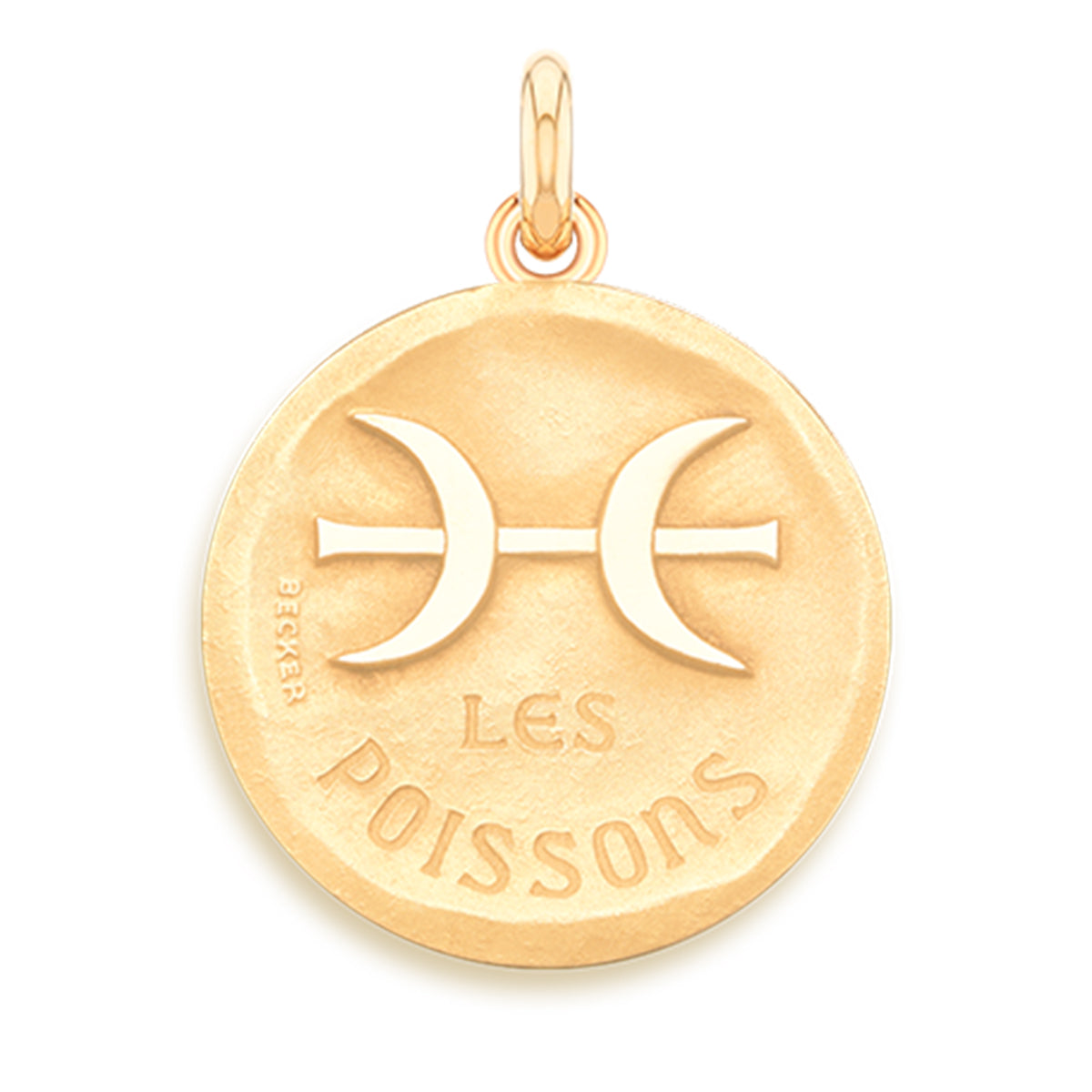 Pisces/Les Poissons 18k Symbol Medallion Charm
If you're looking for the perfect pendant for your necklace, look no further than this Pisces/Les Poissons 18k Gold Symbol Pendant Necklace. The use of 18K yellow gold material in this zodiac sign necklace allows for an endless amount of styling options so you can wear yours with everything from necklaces and bracelets, lending a decorative touch to each. You simply can't go wrong with this gold medallion necklace.
CHARM ONLY. PLEASE SEE CHAINS TO BUY A CHAIN THAT FITS YOUR PERSONAL STYLE.
Item Information:

Feb. 20 - Mar. 20
18K Yellow Gold Medallion
Medallion will have design on front and polished gold on black
Becker Medals Zodiac Collection