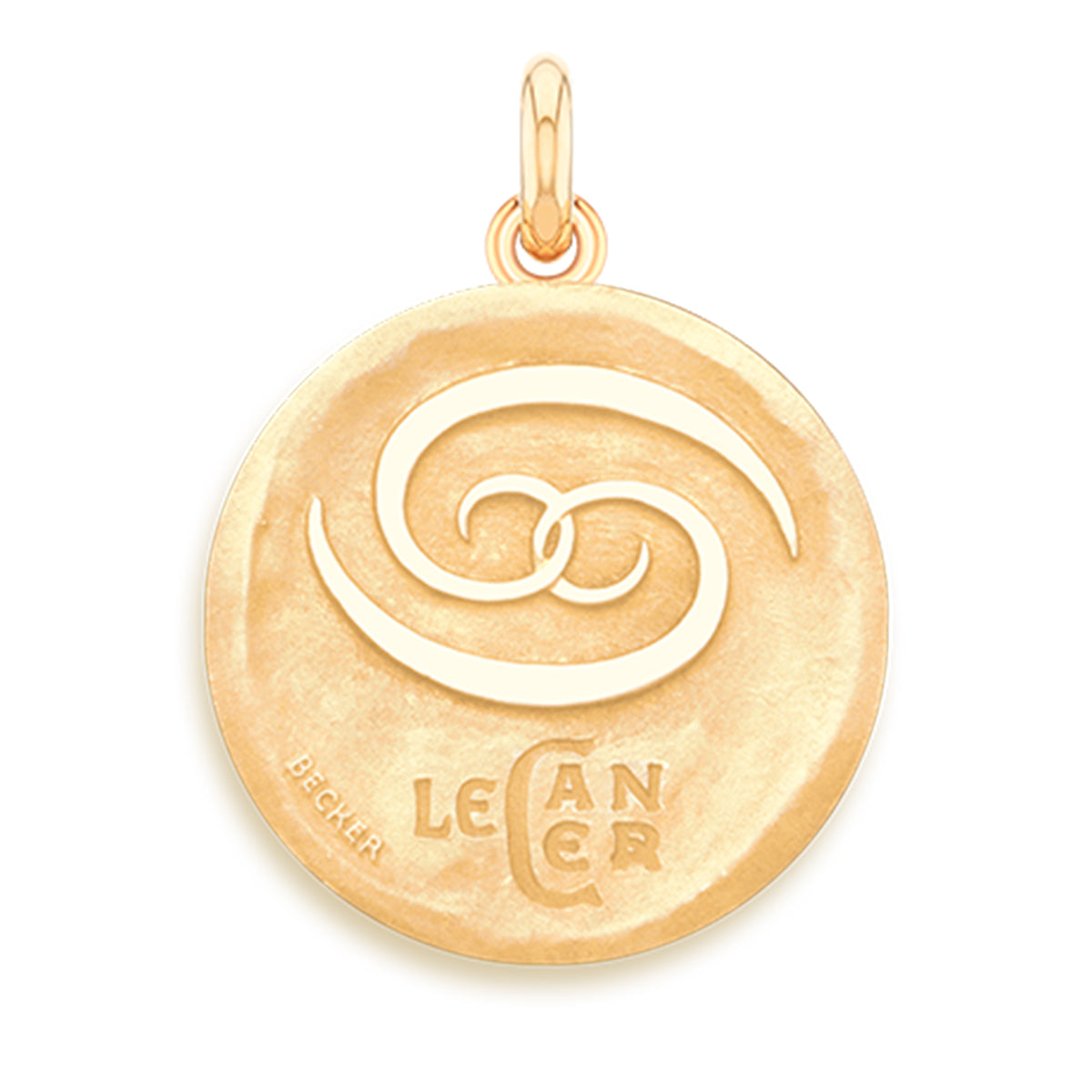 Cancer/Le Cancer 18k Symbol Medallion Charm
Unlike those boring zodiac sign jewelry, this chic Cancer/Le Cancer 18k Gold Symbol Pendant Necklace offers an elegant look. The 18k yellow gold finish adds splendor to each outfit that you love to parade. Ideal for gifting to your loved ones who are born between June. 22 – July 22, this gold medallion pendant is surely an enticing deal for every astrology zodiac sign enthusiast.
CHARM ONLY. PLEASE SEE CHAINS TO BUY A CHAIN THAT FITS YOUR PERSONAL STYLE.
Item Information:

June. 22 – July 22
18K Yellow Gold Medallion
Medallion will have design on front and polished gold on black
Becker Medals Zodiac Collection