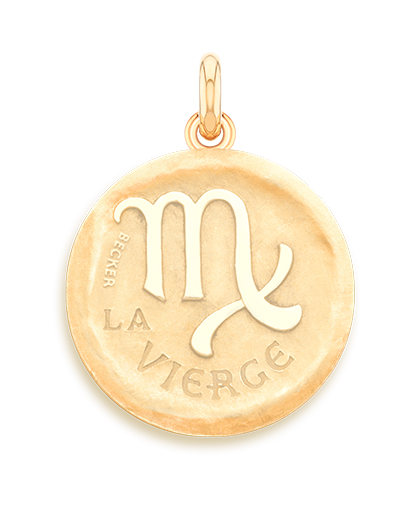 Virgo Symbol 18k Gold Zodiac Medallion Charm
This simple but chic Virgo Symbol 18k Zodiac Pendant Necklace is a great everyday piece. With its Virgo zodiac symbol design, this 18k yellow gold zodiac symbol medallion will add a dash of style to your look to enhance your outfit. Perfect your daily looks when being styled with a white cocktail dress and stiletto heels.
CHARM ONLY. PLEASE SEE CHAINS TO BUY A CHAIN THAT FITS YOUR PERSONAL STYLE.
Item Information:
Aug. 23 – Sept. 21
18K Yellow Gold Medallion
Symbol on one side and sign on one side.
Becker Medals Zodiac Collection