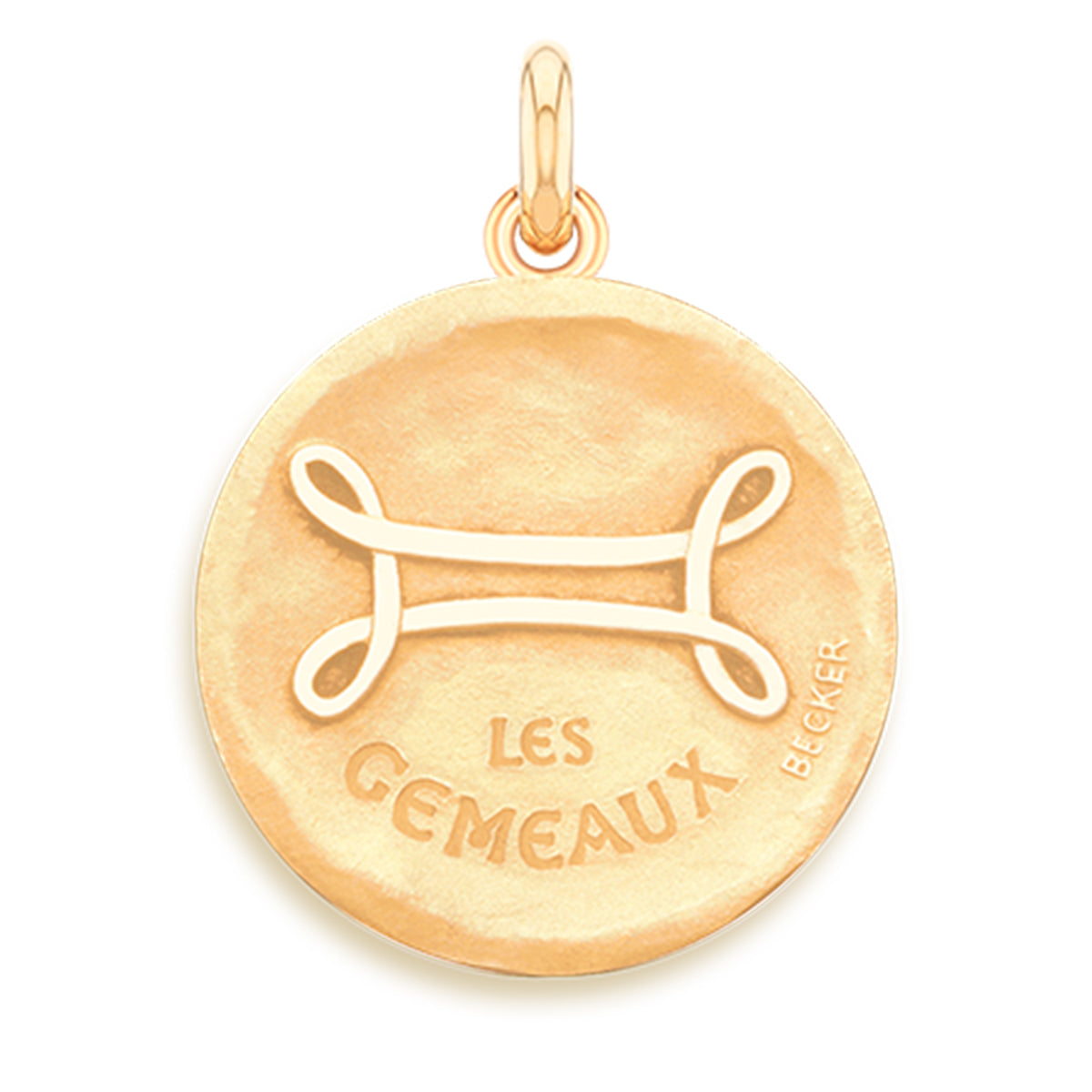 Gemini 18k Gold Symbol Medallion Charm
This Gemini 18k Gold Symbol Pendant Necklace is sure to enhance and add a touch of sparkle to any outfit. The Gemini zodiac sign design combined with high-quality 18k yellow gold finish will make you stand out and turn heads your way while you're wearing this gold medallion pendant. Wear it with a v-neckline white top to accentuate the beautiful gold tone!
CHARM ONLY. PLEASE SEE CHAINS TO BUY A CHAIN THAT FITS YOUR PERSONAL STYLE.
Item Information: 
May 21 - June 21
18K Yellow Gold Medallion
Medallion will have design on front and polished gold on black
Becker Medals Zodiac Collection