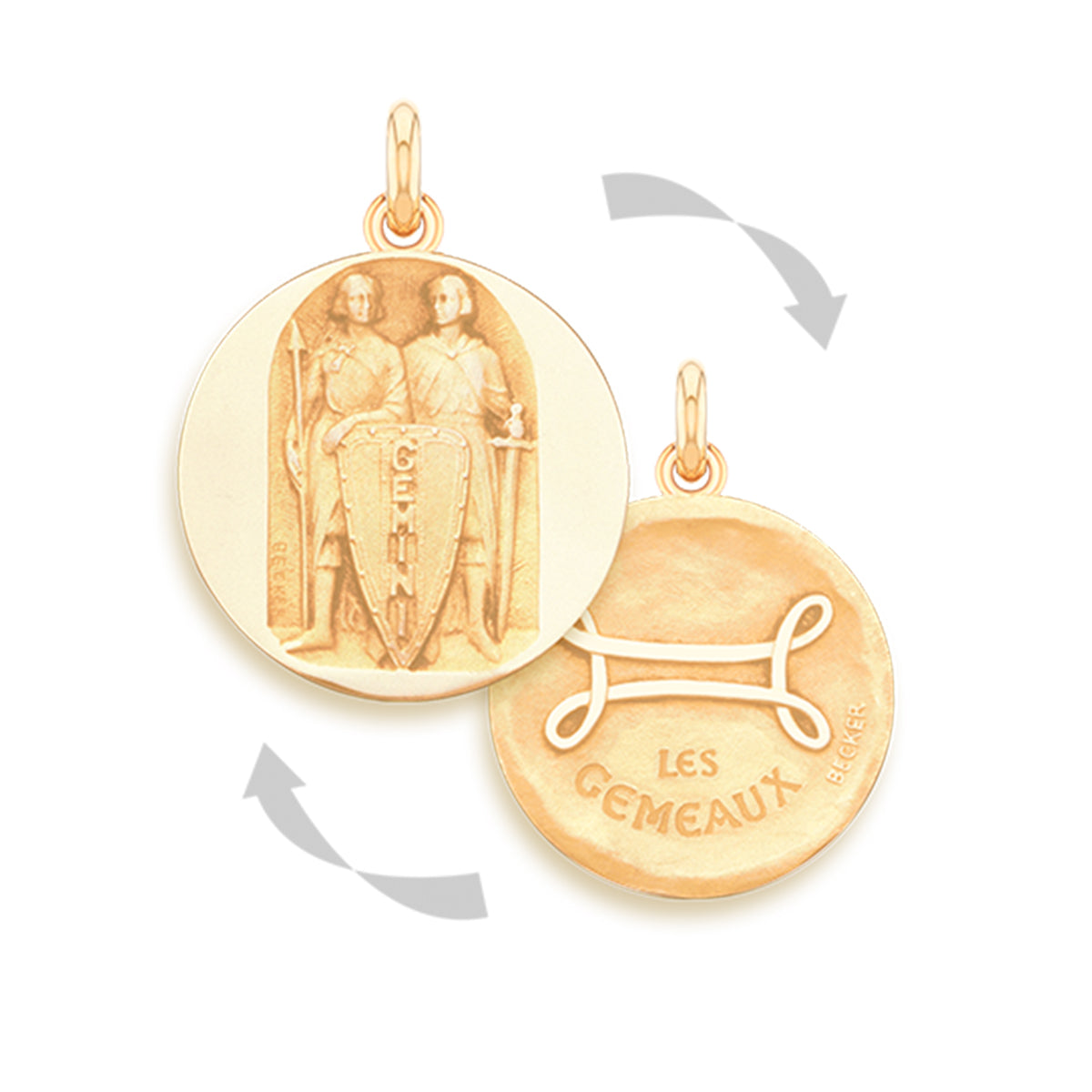 Gemini Doublesided 18k Gold Zodiac Medallion Charm
Complete your looks with the addition of this Gemini Doublesided 18k Zodiac Pendant Necklace. Wearing this medallion is an easy way to add a subtle touch of Zodiac sign sophistication and glamour to your look. The 18k yellow gold zodiac pendant necklace is lovely and feminine and perfect for every formal occasion. 
CHARM ONLY. PLEASE SEE CHAINS TO BUY A CHAIN THAT FITS YOUR PERSONAL STYLE.
Item Information:

May 21 - June 21
18K Yellow Gold Medallion
Symbol on one side and sign on one side.
Becker Medals Zodiac Collection