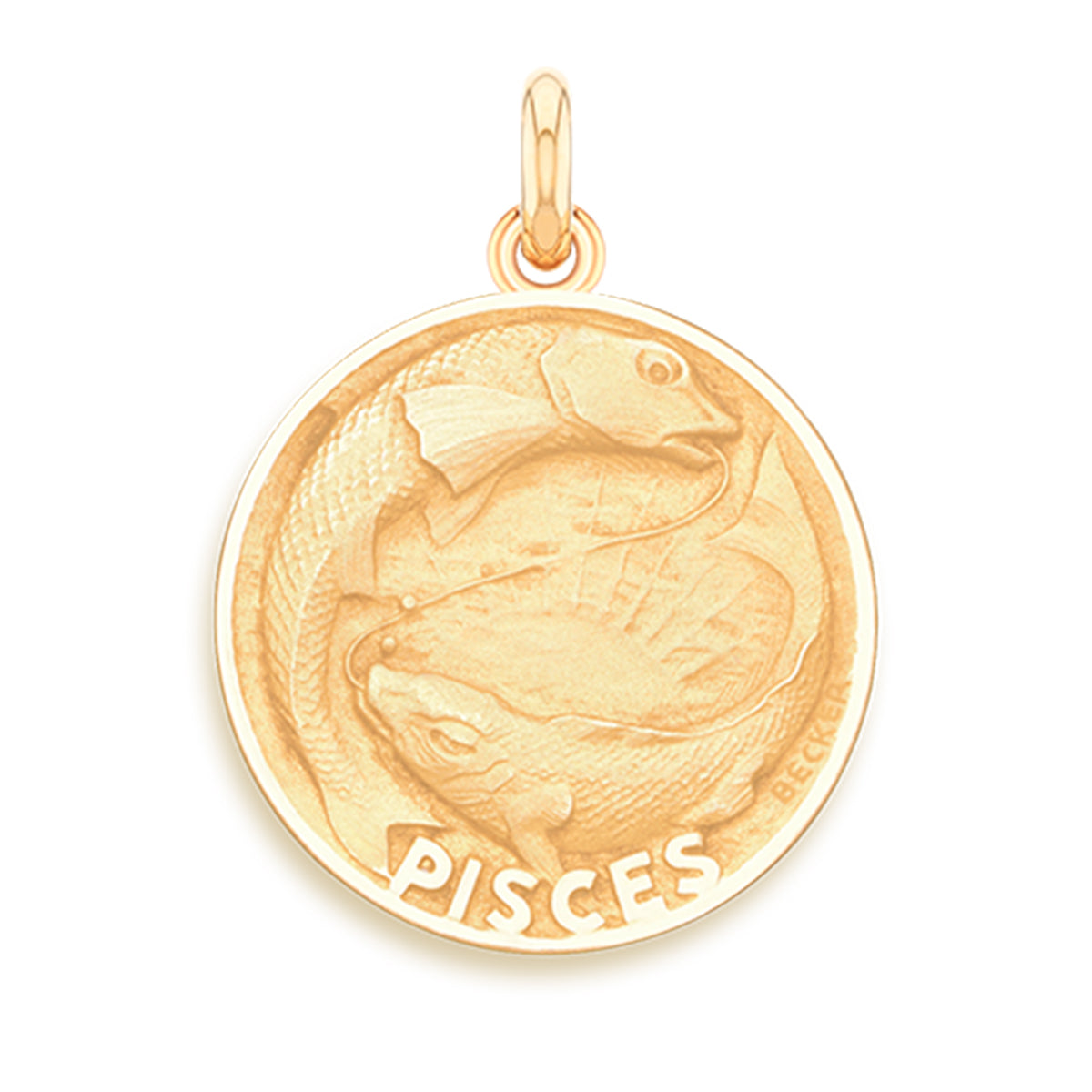 Pisces 18k Gold Sign Medallion Charm
Add sparkling glow to your ensemble with this awe-inspiring Pisces 18k Gold Zodiac Pendant Necklace. This dangling captivating, zodiac medallion pendant is made of 18K yellow gold and has a design on the front while its gold is polished on the back. Make a mature personal style statement and add a dash of luster to any ensemble with this gold medallion necklace.
CHARM ONLY. PLEASE SEE CHAINS TO BUY A CHAIN THAT FITS YOUR PERSONAL STYLE.
Item Information
Feb. 20 - Mar. 20
18K Yellow Gold Medallion
Medallion will have design on front and polished gold on black
Becker Medals Zodiac Collection