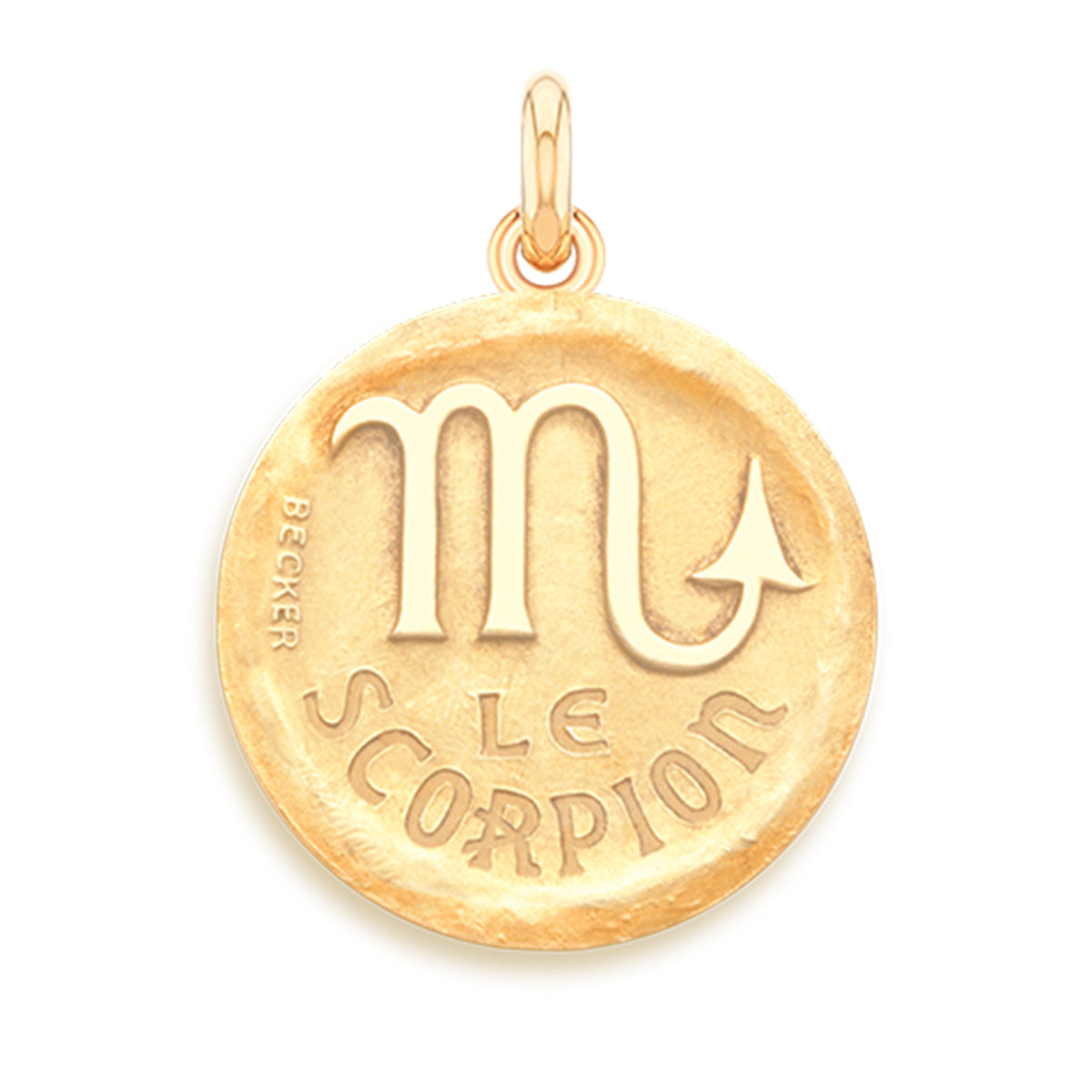 Scorpio/Le Scorpion 18k Symbol Medallion Charm
The beauty of a lady is always emphasized when complemented with the perfect jewelry piece. This Scorpio/Le Scorpion 18k Gold Symbol Pendant Necklace is one of the pieces that any woman can adore in her jewelry box for its Scorpio style and gorgeous looks. The design of this zodiac constellation necklace adds charm to this beautiful piece of art.
CHARM ONLY. PLEASE SEE CHAINS TO BUY A CHAIN THAT FITS YOUR PERSONAL STYLE.
Item Information:

Oct. 23 – Nov. 22

18K Yellow Gold Medallion
Medallion will have design on front and polished gold on black
Becker Medals Zodiac Collection