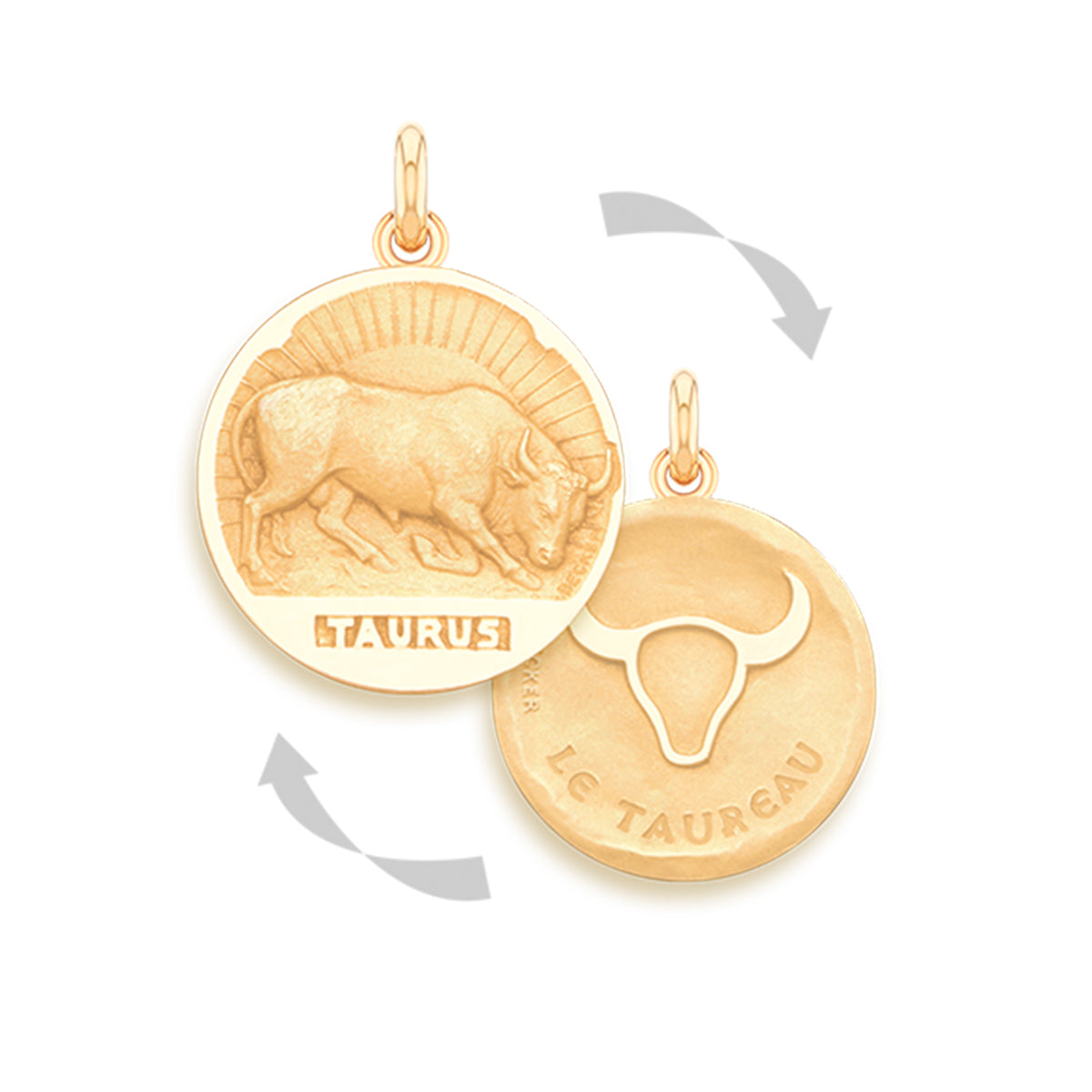 Taurus Doublesided 18k Gold Zodiac Medallion Charm
Add Taurus boldness to your ensemble with this Taurus Doublesided 18k Zodiac Pendant Necklace. It will match every necklace you have, this 18k yellow gold medallion necklace is a fashion-forward piece that is lightweight and durable. Wear it on those special events or save it for the more relaxed days when you still want a pop of glam.
CHARM ONLY. PLEASE SEE CHAINS TO BUY A CHAIN THAT FITS YOUR PERSONAL STYLE.
Item Information:

Apr. 21 - May 20
18K Yellow Gold Medallion
Symbol on one side and sign on one side.
Becker Medals Zodiac Collection